Palm Harbor firefighters from Squad 65 and Pumper 67 responded to a vehicle crash at approximately 3:19 a.m. on Wednesday, September 22, 2021. The crash was in the northbound lanes of US-19 at Innisbrook Drive in Palm Harbor and involved a blue Chevy Impala and teal sedan.
FHP reports that a sedan driven by a 53 year-old Tarpon Springs man was stopped at the traffic signal in the inside lane and and was struck from behind by another sedan driven by a 35 year-old Clearwater woman.
Crews from Palm Harbor Fire Rescue responded to the scene to render aid to both drivers. Both Squad 65 and Pumper 67 blocked the left turn lane, inside lane and inside center lanes. Troopers say that a pickup truck traveling northbound collided with the right side of both fire trucks for an unknown reason. The GNC Denali pickup truck continued northbound and struck 38 year old Lieutenant Ashley White on Pumper 67.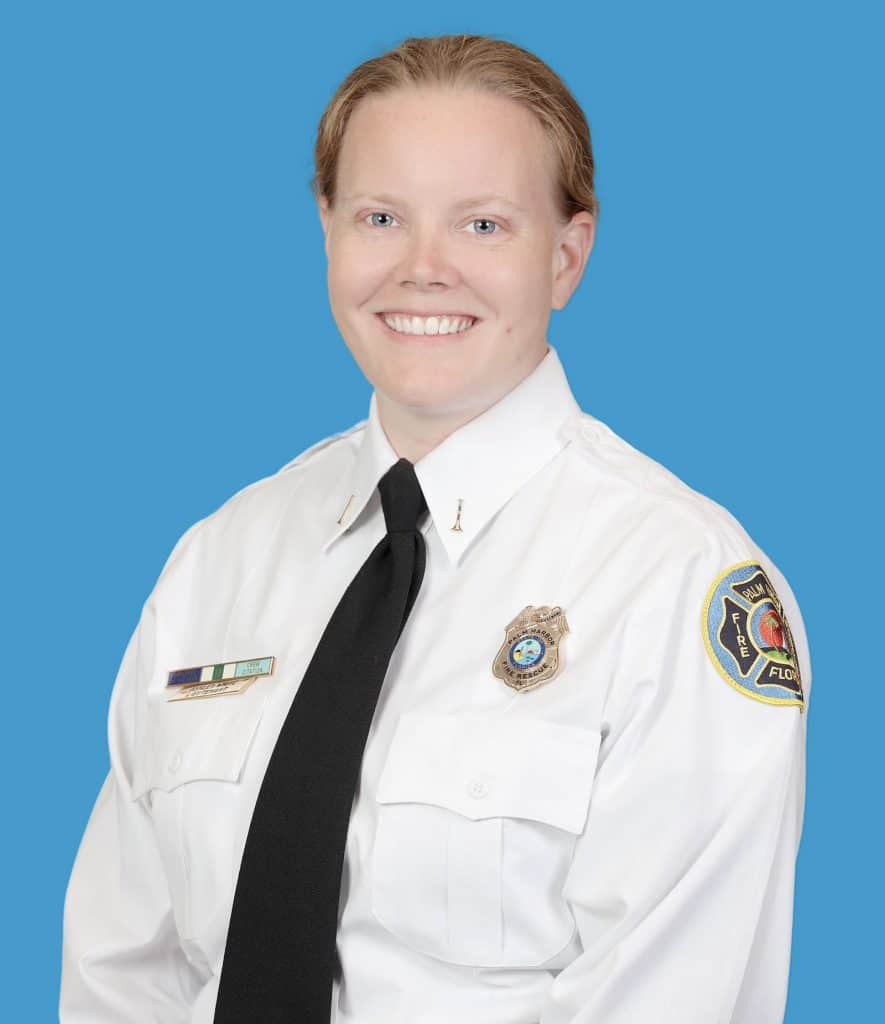 Additional units were then dispatched to the scene and immediately began rendering aide to White. She was trauma alerted and taken to Bayfront Hospital St. Petersburg by ground for multiple injuries.
The driver of the GMC, a 26 year-old man from Ironton. Ohio who just moved to New Port Richey was transported to Advent Health North Pinellas and died at the hospital. The vehicle collided with a fire hydrant along US-19 before coming to rest.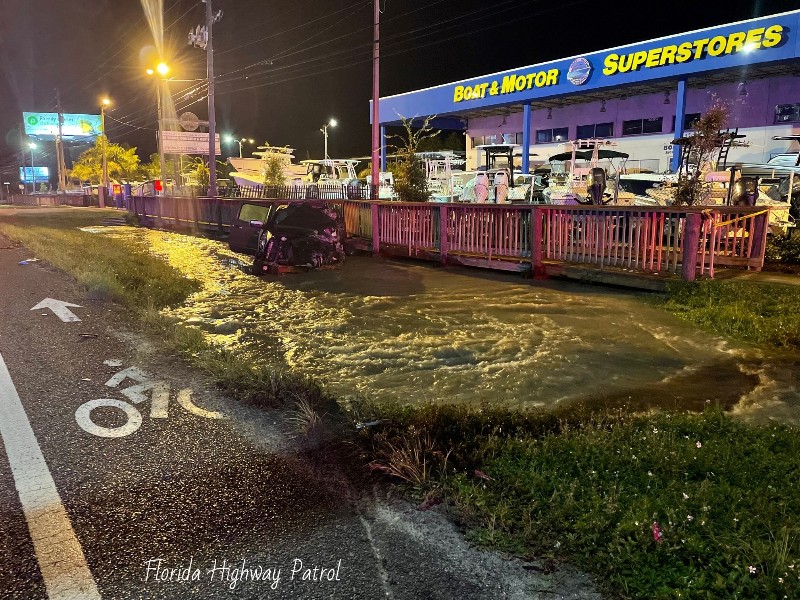 In the original crash, one patient was transported to Advent Health and the other driver refused transport to the hospital. Both injuries are described as minor.
Squad 65 was significantly damaged in the crash.
FHP continues to investigate the crash and too soon to determine causation in the crash .
All northbound lanes of US-19 remained closed at Innisbrook Drive until 9:40 a.m. due to the ongoing crash investigation and reports of a water leak along the roadway.
As of 1 p.m. on Wednesday, September 22nd, Palm Harbor Fire Rescue reports she remains in critical but stable condition. As of 4 p.m., Lt. White is in surgery for her multiple injuries. The surgery is expected to take several hours. As of 9:45 p.m., Palm Harbor Fire Reported that, "After 6 hours of surgery to repair her left leg PHFR is happy to report that Lt. White has made it out of surgery and is in stable condition. This is one of many surgeries that will continue over the next few days."
Donations for Lt. White can be dropped off at Station 65 (250 West Lake Road, Palm Harbor, FL 34684).
The North Pinellas Firefighters Charities organization has opened a Go Fund me
page for Lt. White https://www.gofundme.com/f/help-lt-ashley-white-recover