Largo Police Arrest Man For DUI Manslaughter In May Crash That Killed Two
25 year-old Cesar Gonzalez-Calderon was arrested at his home in St. Petersburg, Florida on Friday, July 7, 2017, for his role in the crash that killed two people on May 12, 2017.
On May 12, 2017, co-workers 45 year-old Debbie Savanpanyadeth and 46 year-old Somsack Khamvongsa were in the emergency lane of southbound US-19 in front of the Columns of Allen's Creek at 2554 Oak Trail S in Largo, Florida at approximately 9:54 p.m. 
Savanpanyadeth's vehicle was broken down and Khamvongsa stopped his vehicle in front of hers to assist. Both were outside the 1996 Toyota Camry and a 1999 Toyota Siena when a southbound 2003 Ford Expedition driven by Cesar Gonzalez-Calderon crossed into the emergency lane.
Calderon's vehicle struck both vehicles as well as both drivers. Gonzalez-Calderon exited his vehicle and left the scene. He was located by K-9 Officer Patrick Vann a short distance away.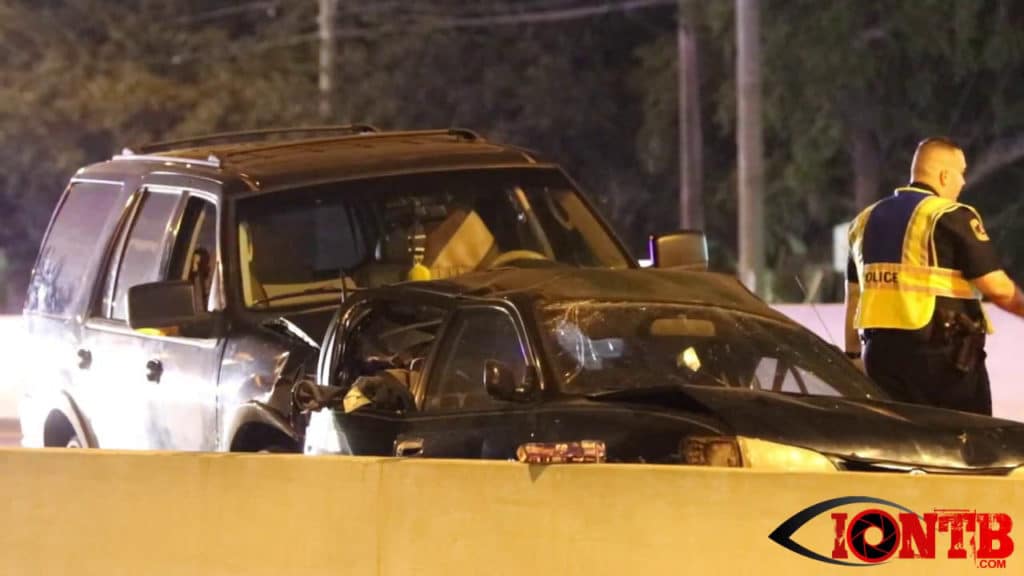 Gonzalez-Calderon originally told officers that he was a sleeping passenger with four other occupants in the Ford at the time of the crash.  He then changed his story and stated that his girlfriend was driving and he was a front passenger.  A Largo officer made contact with his girlfriend who stated she was in Tampa and received a phone call from Gonzalez-Calderon stating he was involved in a vehicle accident.
The registered owner of the vehicle, Julia Gonzalez, informed investigators that Gonzalez-Calderon had permission to use the Ford Expedition.
Both Savanpanyadeth and Khamvongsa were transported to Bayfront Health St. Petersburg where they succumbed to their injuries.  One was transported via Bayflite helicopter and the other by Sunstar Paramedics.
The finding of probable cause indicated that Gonzalez-Calderon displayed multiple signs of impairment including a strong odor of an alcoholic beverage, bloodshot, watery, and glassy eyes, slurred speech, flushed face, and unsteady on his feet.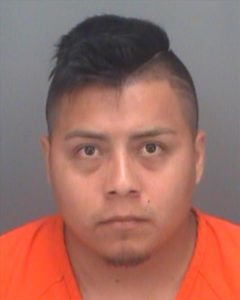 Gonzalez-Calderon had to be released that night, pending DNA and toxicology reports according to police.
The blood draws submitted to the Pinellas County Forensic Laboratory showed a blood alcohol content of .190 and .189 at 12:36 a.m. A repeat blood draw at 2:33 a.m. indicated levels of .148 and .148.  In the state of Florida, for drivers over 21, the legal limit is .08.
According to Largo Police, toxicology and DNA reports were received last week which showed that Calderon had a blood alcohol level over double the legal limit and DNA placed Calderon in the driver's seat.
Largo Police Department arrested Cesar Gonzalez-Calderon at his home in St. Petersburg in reference to that fatal crash for the following charges:  2 counts Vehicular Homicide/DUI Manslaughter, 2 counts Leaving the Scene of an Crash Involving Death, and 2 counts of Operating a Motor Vehicle without a Valid Driver's License Causing a Death.
According to Pinellas County records, Gonzalez-Calderon has been arrested multiple times for not having a valid driver's license.  The arrest affidavit indicates that Gonzalez-Calderon is a citizen of Mexico.
Gonzalez-Calderon is being held in the Pinellas County Jail on $420,000 bail.
Comments
comments