The Clearwater Police and Clearwater Fire & Rescue responded of a traffic crash with serious injuries in the 1500 Block of Sunset Point Road. 
The crash occurred at approximately 5:49 p.m. on Friday, May 17, 2019.
The crash involved a Nissan SUV and a motorcycle.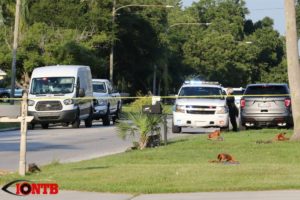 All eastbound and westbound lanes on Sunset Point Road between Highland Avenue and Keene Road are closed. 
As of May 24th, the Clearwater Police reported that the 20 year-old motorcyclist, Quentin E. Cohen of Hudson, died as a results of his injuries.