Clearwater Police are investigating a fatal crash that occurred at midnight near Chestnut Street and Prospect Avenue. The vehicle, an SUV, originally had been eastbound on Court Street near Missouri Avenue when an officer attempted to make a traffic stop. The vehicle then made a U-turn and headed west on Court Street. Poilce say that the officer did not pursue the vehicle. Where Court Street and Chestnut street meet, the driver headed the wrong way, westbound on Chestnut, and directly into traffic, according to witnesses. To avoid hitting someone head-on, the SUV swerved, lost control and eventually struck a building nearby.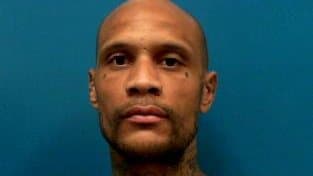 The driver, 36 year-old Pedro Castro of Tampa, was taken to Bayfront Health St. Petersburg for treatment of injuries. The passenger was identified as 28 year-old Sasha Marie Hudtwalcker-Grey of Tampa. She died at the scene.
Castro has been in prison multiple times over the years. He is now facing multiple charges including vehicular homicide, driving with a license suspended or revoked causing death and fleeing to elude causing death.
On August 11, 2021, Castro was charged with DUI Manslaughter based on toxicology test results. His blood alcohol concentration was reported at .161 and .163. These are levels twice the legal limit in Florida. He also tested positive for THC, hydromorphone, and Midazolam.
He also had a warrant out of Hillsborough County.