Deputies were called to the McDonald at 3470 Ulmerton Road in Unincorporated Clearwater at about 5:26 p.m. on Thursday, January 9, 2020.
Deputies received multiple 9-1-1 calls about an altercation between two men at the location.
When deputies arrived they found 36-year-old Jesse Brian Waller with serious upper body trauma consistent with a stabbing.
He was transported to Bayfront Health St. Petersburg Hospital where he died from his injuries.
Detectives with the Robbery and Homicide Unit continue to investigate this case.
Deputies say Waller was a transient living in the area.
On January 10, 2020, detectives obtained an arrest warrant for suspect, 33-year-old Timothy Knott, from the State Attorney's Office, Sixth Judicial Circuit.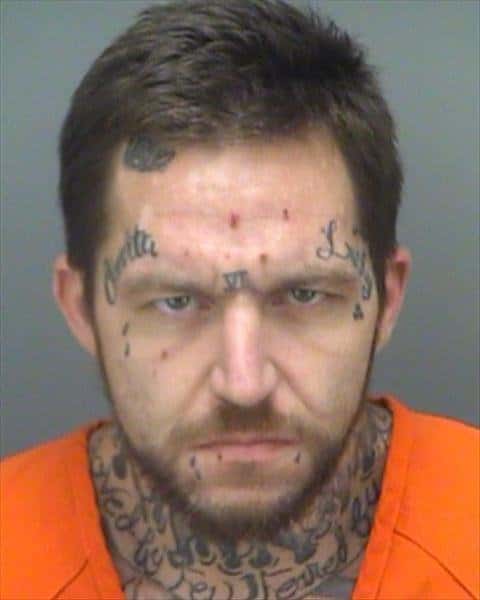 On January 13, 2020, at approximately 4:14 p.m., Knott was taken into custody and transported to the Sheriff's Administration Building located at 10750 Ulmerton Road in Largo, to be interviewed by detectives.
Knott was charged with second degree murder and transported to the Pinellas County Jail.
This marks Knott's 17th arrest in Pinellas County.