Pinellas Deputy Injured as Subjects Rammed a Patrol Cruiser During a Fraud Investigation
At about 8:15 a.m., on Friday, August 11, 2017, deputies were called to the McDonald's restaurant located at 3470 Ulmerton Road, in unincorporated Clearwater, for a report of a woman passing a counterfeit $10 bill.
McDonalds employees informed deputies the woman passed a counterfeit bill and left with a man in a vehicle to the Rally's gas station, located at 3400 Ulmerton Road.
When deputies arrived at the Rally's, they located 30-year-old Suzanne Hyland of Orlando and 37-year-old Albert D Lowe of Winter Haven, behind the gas station putting air in the tires of a 2016 Hyundai Elantra. Deputies say Hyland matched the description of the fraud suspect.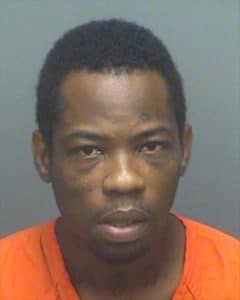 As deputies were conducting their investigation, Lowe and Hyland got into the Hyundai and tried to flee the scene in the vehicle. Deputies say Lowe placed the Hyundai in reverse and almost struck a deputy standing nearby. Lowe continued driving backwards when his Hyundai crashed into the driver door of a patrol cruiser, where Deputy Jeffrey Nelson was seated. The crash pinned Deputy Nelson's leg between the cruiser door and the door frame.
After the crash, Lowe tried speeding away in the Hyundai, northbound through the Rally's parking lot.
Corporal Bill Hartigan was on scene in his marked cruiser when he saw Lowe attempting to flee. Corporal Hartigan utilized the push bumper on his patrol cruiser to disable the Hyundai in the Rally's parking lot.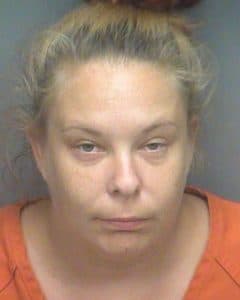 Deputies say Lowe remained uncooperative and he continued to resist their attempts to handcuff him. Deputies deployed an electronic control device that was effective and Lowe was taken into custody.
Paramedics responded to the scene and transported Deputy Nelson to Northside Hospital for minor injuries. No other injuries were reported.
Detectives from the Economic Crimes Unit responded and conducted a search of the 2016 Hyundai Elantra. They found counterfeit currency and an instrument used to create counterfeit bills.
Detectives interviewed Hyland and Lowe. Hyland admitted to passing a counterfeit bill to McDonalds employees. Lowe admitted he tried fleeing because his girlfriend had warrants for her arrest.
Lowe was charged with one count of fleeing and eluding, one count of aggravated battery on LEO, one count of possession of counterfeit bills, one count of possession of an instrument for forging bills and VOP-fraud involving rental property.
Hyland was charged one count of possession of drug paraphernalia, one count of resisting an officer without violence, one count of possession of counterfeit bills, one count of possession of instrument for forging bills, one count of uttering a forged bill, and warrant arrest for failure to appear in court for driving on a suspended/revoked licence and resisting without violence.
Lowe and Hyland were transported to the Pinellas County Jail without incident.
The investigation continues.