Pinellas Park Police Investigating Fatality Crash on Belcher Road
The Traffic Homicide Unit from the Pinellas Park Police Department is on-scene of a fatal crash involving a pedestrian, 29 year-old Jessica Pepin of Clearwater.
The crash occurred in the southbound lanes in the 10300 block of Belcher Road near 75th Street shortly before 1:30 p.m.
All southbound lanes of Belcher Road are closed between Bryan Dairy Rd & 90th Avenue North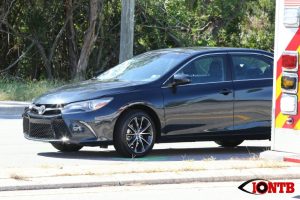 According to investigators, Pepin was struck by a single motor vehicle at this location and died at the scene.
Investigators determined that the driver of the vehicle, a 23 year-old Kenneth City man, was driving his 2017 Toyota southbound on Belcher Rd when Pepin attempted to cross Belcher Rd eastbound.
Witnesses to the crash said Pepin began to run just prior to being struck by the Toyota.  She passed away at the scene of the crash due to her injuries.
Speed and impairment do NOT appear to have been factors in this crash.  No charges are expected at this time.
The driver suffered only minor injuries and is cooperating with investigators.
Comments
comments