Deputies from the Pinellas County Sheriff's Office continue to investigate a crash that occurred in the area of 9th Avenue and 3rd Street N at approximately 3 a.m. on Saturday, September 26, 2020.
A deputy from the Pinellas County Sheriff's Office reported a dark colored Audi traveling at high speeds in the area of Park Boulevard and 49th Street. The driver of the vehicle continued to drive at high speeds and in a reckless manner and eventually entered onto the northbound lanes of US Hwy 19.
The Sheriff's Office was able to get air support overhead to follow the vehicle which traveled in speeds described to be in excess of 150 mph.
The driver ultimately crashed the vehicle into a utility pole along 9th Avenue N in Safety Harbor.
The adult male driver was apprehended by deputies after attempting to run from the vehicle while suffering from a significant bleeding injury, leaving a trail of blood.
The driver was transported to the trauma center at Bayfront Health St. Petersburg.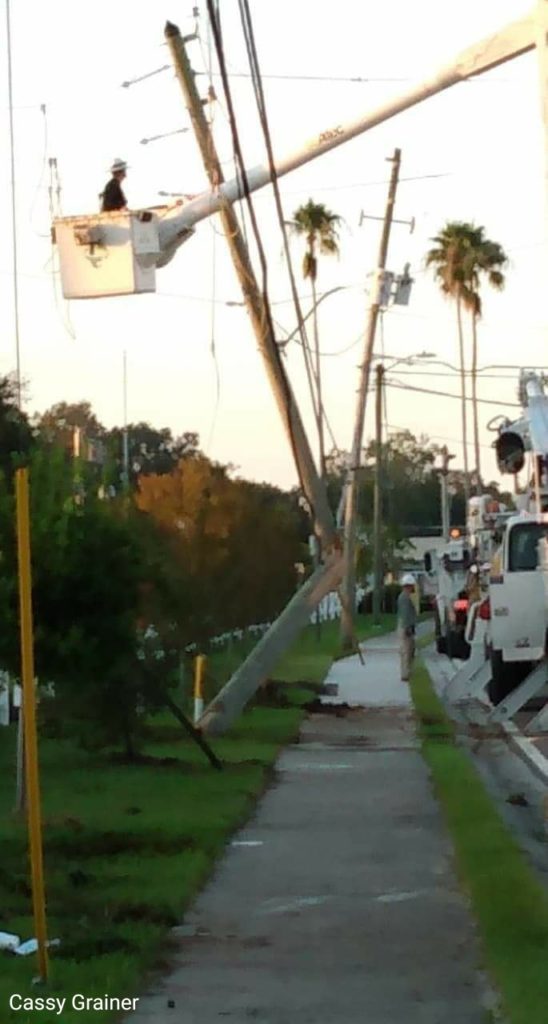 As of 10:45 a.m., many residents in the area are still without power as Duke Energy continues repairs.
Additional information will be provided if/when made available