Multiple first responders were dispatched to the scene of a crash at approximately 4:35 p.m. on Friday, July 29, 2022.
The crash involved a Sunstar Ambulance and a BMW that collided at the intersection of 118th Avenue N and 49th Street. Arriving units requested an extrication upgrade to get one occupant out the ambulance.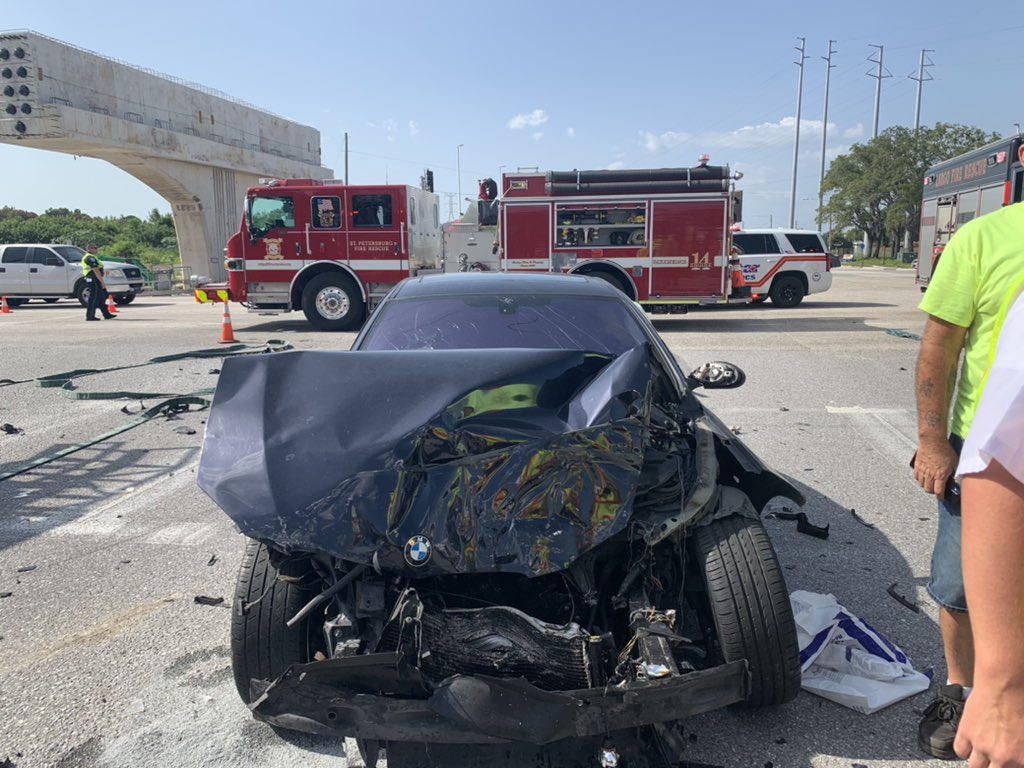 Currently, there are no reports of any serious injuries to the four crew members in the Sunstar unit but were all transported to Bayfront Health St. Petersburg. The Sunstar unit was transporting a patient to Northside Hospital with their lights and sirens activated, according to Pinellas Park Police.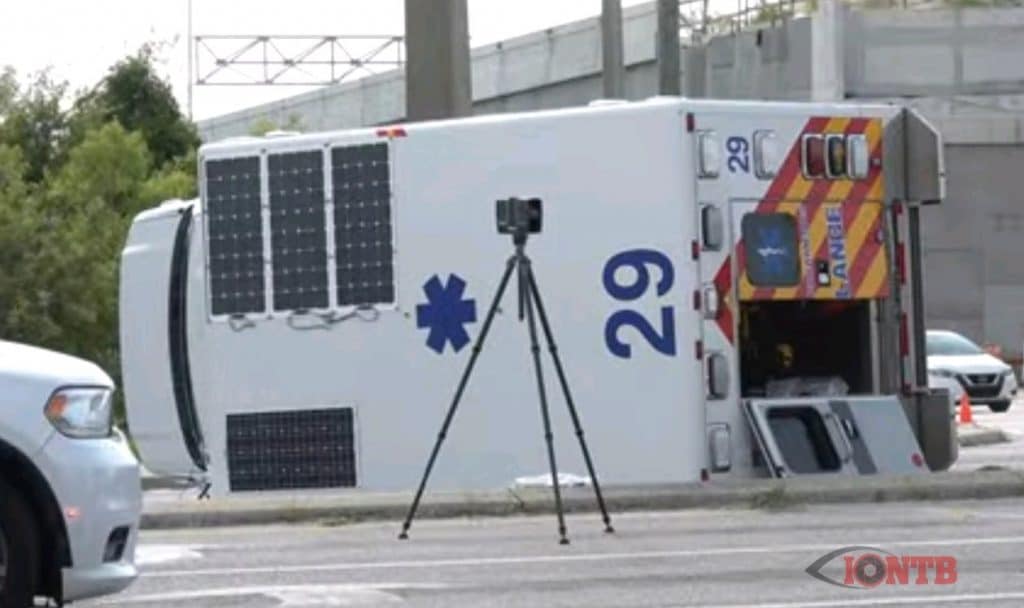 Three of the crew members are Sunstar employees and one is a firemedic with St. Petersburg Fire Rescue. The patient in the ambulance was transported as a trauma alert with serious injuries. This is in addition to their original condition which required emergency transport to the hospital.
Both occupants in the involved BMW refused medical care and remained at the scene. According to police, the driver of the BMW was driving eastbound on 118th Avenue and proceeded through the intersection with a green light and struck the Sunstar unit that was traveling southbound on 49th Street N.
This is an active and ongoing Traffic Homicide Investigation.