Tampa Man Killed After Wrong-way DUI Driver Hits Him on the Selmon Expressway Head-on
According to the Tampa Police Department, 68 year-old Bamnet Narongchai of Tampa was killed in a crash on the Selmon Expressway following a crash involving a wrong-way driver.
The crash occurred shortly after 12:15 a.m. on Sunday, October 21, 2018 when a witness observed a F-250 pickup truck driving recklessly in the vicinity of South Macdill Ave and West Hawthorne Road.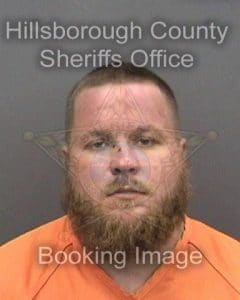 The driver of that vehicle, identified as 27 year-old Stephen Paleveda of Seffner, was driving without headlights on, failed to stop at several red lights and drove the wrong way down one way streets.
The witness lost sight of the vehicle near West Cleveland Street. Moments later, Paleveda entered the westbound lanes of the Lee Roy Selmon Expressway traveling east.
Narongchai died after his vehicle was stuck head-on by Paleveda's truck.
Following the crash, Paleveda fled the scene on foot but was located a short distance away from the crash scene.
Paleveda is still being medically cleared according to investigators who also say that alcohol was a factor in the crash.
Paleveda is being held on charges of DUI manslaughter.