On Sunday, April 25, 2021 at 1:38 a.m., a FHP sergeant was traveling eastbound on I-4 just east of Mango Road. The sergeant, using moving mode radar, clocked a silver Hyundai Elantra traveling westbound at 111 MPH. The sergeant pulled into the median and again clocked the Hyundai at 111 MPH in stationary mode.
Without slowing, the vehicle passed the sergeant who then turned to overtake and stop the Hyundai. Using same direction mode radar, the sergeant once again clocked the vehicle at 111 MPH. The sergeant was able to overtake the Hyundai and as he did the driver turned hard to the right, entered the shoulder and became airborne after impacting the embankment running parallel to the interstate.
Once airborne, the Hyundai traveled over a FDOT fence and collided with a Ford F250 pickup truck parked at Gator Ford. Still in motion, the vehicle struck a concrete light pole and a palm tree before finally overturning at final rest in the parking lot. As the Hyundai overturned, the 19-year-old passenger was thrown from the front passenger seat to the rear seats of the vehicle as the other two passengers were completely ejected from the vehicle. Two of the passengers were listed with serious injuries. The third passenger, a 22 year-old male from Plant City died from his injuries.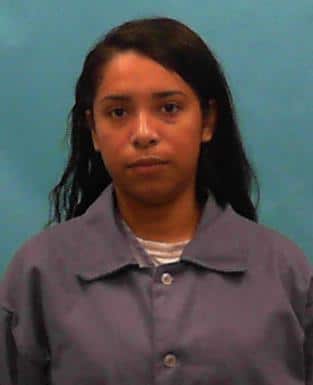 The driver, 24 year-old Jennifer Carvajal of Tampa, the only occupant of the vehicle that was restrained, suffered minor injuries and was later arrested by FHP Troopers for Reckless Driving-Serious Injury, DUI-Serious Injury, multiple counts of DUI Property Damage, No Driver License-Serious Injury and VOP – DUI Manslaughter. Charges will be upgraded shortly after the announcement of the death of one of the passengers Sunday evening.
In 2014, Carvajal was charged with DUI manslaughter and driving without a driver's license in Hillsborough County. In 2016, Carjaval entered a plea of Guilty and sentenced to 5 year in prison followed by 5 years of probation. Her probation began in October of 2019. In 2020, she was found to have violated the terms of her drug offender probation. She was placed back on probation on July 2020 until July 12, 2025.