Largo Fire Rescue and Police responded to a home in the 1000 block of 8th Avenue NW at approximately 1:53 a.m. on Monday, April 26, 2021.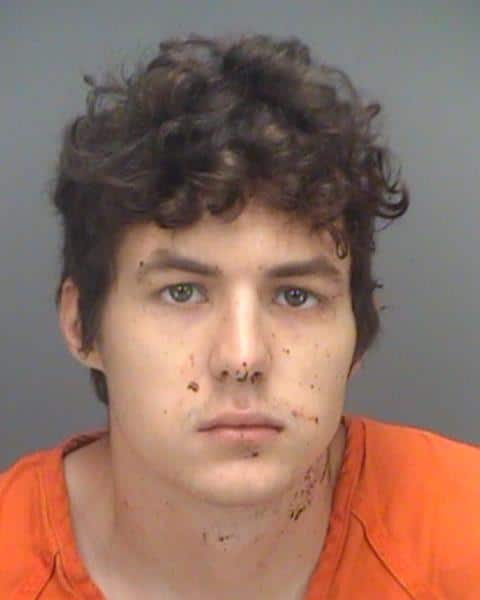 Officers located an adult male at the doorstep of a home, in the vicinity, with reported traumatic injuries. That subject, 19 year-old Sage Gail Curry of Largo, was transported to Bayfront Health St. Petersburg. Curry directed police to a home a couple doors down where two woman were found deceased.
The Largo Police Department confirms that Curry was apprehended and booked into the Pinellas County Jail on 2 counts of murder in the first degree and armed burglary.
According to the arrest affidavit, Curry admitted to following the women home. The report did not provide any details of their travels.
Curry reportedly entered the home through a bedroom window and stated that he stabbed one victim multiple times, while she was sleeping, with the sharpest kitchen knife he could find.
As a result of this first attack, the second female victim was alerted to the intruder and came to the defense of the first victim, injuring Curry. The second female victim tragically suffered fatal knife wounds while attempting to protect the first victim.
He reported stabbing the women for an unknown reason. He told detectives that he rolled one of the victims off the couch to make it look like an accident despite extensive stab wounds to her chest area.
At this time, this incident is believed to be a random act with no known relationship between the victims and the arrested, however, that could change as the investigation continues.
Police are not releasing the identify of the victims as next of kin has requested confidentiality under Marsy's Law.
Video from the incident location