Crews from multiple agencies responded to a 2 alarm structure fire call at a Clearwater Beach hotel.
The incident occurred at approximately 10:30 p.m. on Monday, November 29, 2021 at 505 Gulfview Boulevard. That address is for the Edge Hotel.
Multiple fire alarms and water flow alarms were detected and additional units were dispatched to the scene.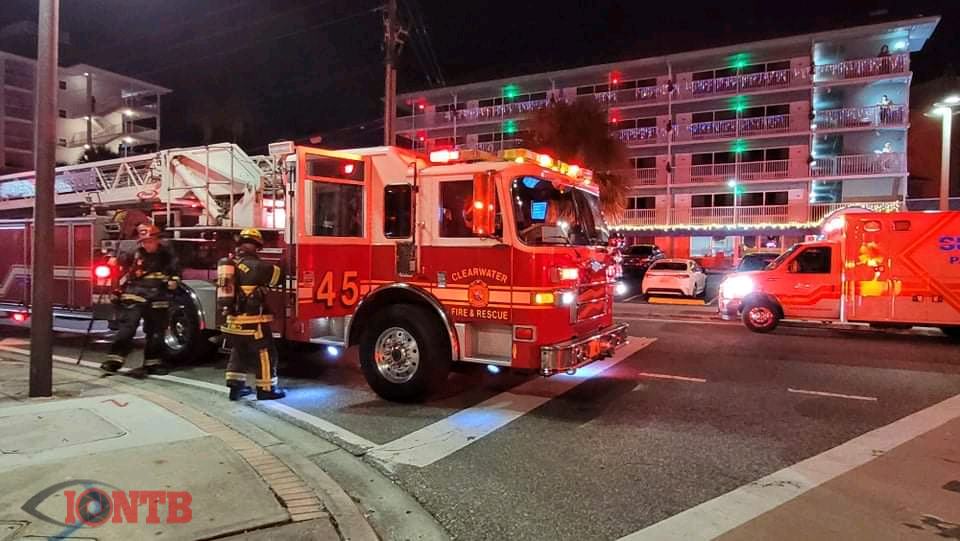 Firefighters located a fire on the 7th floor balcony of a residence. The fire was extinguished and firefighters determined that the unit was not occupied at the time of the fire.
Crews continue working to stem the water flow from the sprinklers and remove any residual smoke from the building.
A faulty air conditioning unit was determined to be the cause of the fire, according to Clearwater Fire & Rescue.
Motorists should avoid that area of Gulfivew Boulevard as over 30 individual apparatus units are either on-scene or still enroute.