Crews from St. Petersburg Fire Rescue and St. Petersburg Police responded to reports of a structure fire at 5495 14th Avenue N at approximately 9:35 p.m. on Friday, July 31, 2020.
Arriving crews reported smoke and flames showing along with initial reports indicating that two occupants may be trapped in the home.
Firefighters were able to get the bulk of the fire under control and conducted a search. The search located two victims in a room of the home.
The male victim, 67 year-old Charles Nelson, died at the scene and the female victim, his wife Janet Nelson, was transported to St. Petersburg General Hospital with very critical injuries. She was later flown, via AirLife, to Blake Memorial Hospital in Bradenton for further medical care.
Janet Nelson died according to information released Sunday evening by the police department.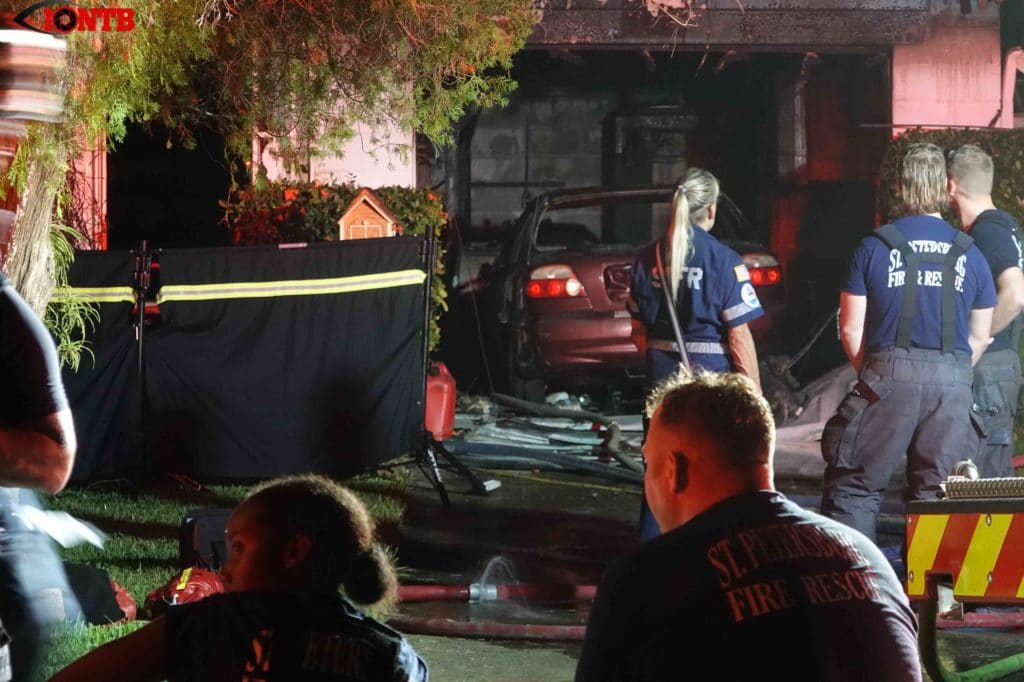 The case on Monday morning is now being called a murder/suicide
investigation.

Detectives say Charles Nelson used an accelerant to purposely set the house on fire.  Janet Nelson called 911 for help, but was unable to get out of the home.
Police have been called to the home twice, once in 2014 and again in 2019 for domestic quarrels, but no one was arrested.
Charles was a registered sexual offender in the State of Florida for a sexual battery conviction related to a minor under the age of 12.

The investigation into the both deaths is ongoing
Video from the scene