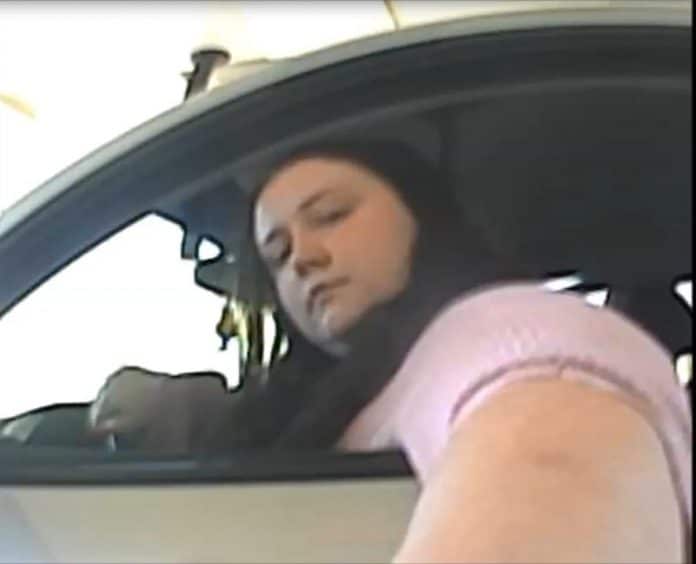 Pinellas Detectives are requesting the Public's Assistance in Identifying a Burglary / Fraudulant Use of Credit Card Suspect
On March 28, 2018, between 4:00 pm. and 10:20 pm., a vehicle burglary occurred at Aqua Prime Restaurant, located at 213 Gulf Boulevard, Indian Rocks Beach.
VIDEO OF SUSPECT
The vehicle's passenger side window was shattered. A purse, its contents, Oakley Holbrook sunglasses, and a Star Wars piggy bank with $500 inside were stolen.
On April 18, 2018, at about 12:30 pm., a subject utilized the Grow Financial Credit Union's drive-thru, located at 2768 Gulf-to Bay Boulevard, and presented the teller with the victim's personal identification and debit card.
The suspect withdrew $1500 from her savings account. The suspect of the Fraudulent Use of Credit Card and Unlawful Use & Possession of Personal Identification is described as a white female, approximately 25 to 30 years old, with long brown hair, and orange fingernails. She was driving a white Nissan SUV.
Anyone with information about this case is asked to contact Detective D. Curtin, Burglary/Pawn Unit, at (727) 582-6050 or via email at dcurtin@pcsonet.com.
Comments
comments