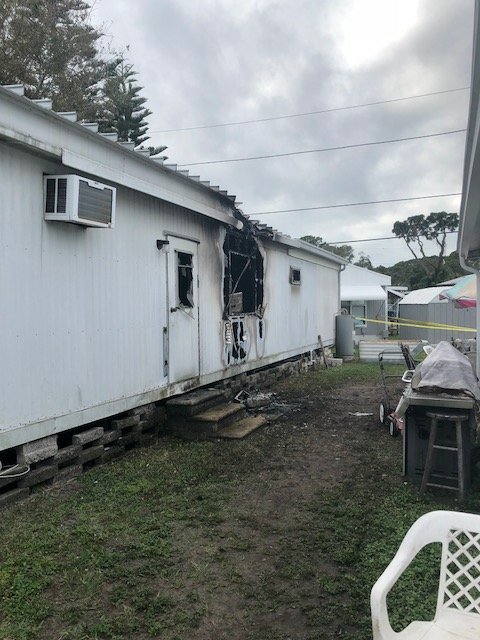 Pinellas Detectives Investigate Deadly Mobile Home Fire
Detectives from the Pinellas County Sheriff's Office are investigating a fire in Unincorporated St. Petersburg that killed 41 year-old Randy Reed.  The fire occurred at his residence at 7499 46th Avenue North, Lot 32, at approximately 2 p.m. on Saturday, December 30, 2017.
Deputies responded to the mobile home after neighbors reported seeing thick black smoke and flames coming from the mobile home. Multiple fire rescue units from Lealman Fire Rescue, Pinellas Park Fire Rescue, and Kenneth City Fire Rescue responded to extinguish the burning mobile home.
Once the fire was extinguished, the fire department made entry and located the body of Reed inside of the bathroom doorway of the mobile home. Reed lived in the mobile home with his mother, who was not home when the fire occurred. The fire appeared to have started in one of the bedrooms.
Detectives say that they are working with the Florida State Fire Marshal to determine the origin of the fire and the Medical Examiner's Office to determine the cause of Reed's death.
The fire does not appear to be suspicious in nature according to investigators.
The investigation continues.
Comments
comments