Wife and Son of the Late C. W. Bill Young Arrested After Incident at an Indian Rocks Beach Restaurant
Beverly Young, age 62 of Indian Shores, Florida and her son, 30 year-old Patrick Young of Pinellas Park, Florida were arrested Friday evening.
Deputies from the Pinellas County Sheriff's Office were called to JD's Restaurant & Lounge at approximately 9:45 p.m. on Friday, January 5, 2018 after 65 year-old William Delange claimed he was hit by a male subject at the restaurant.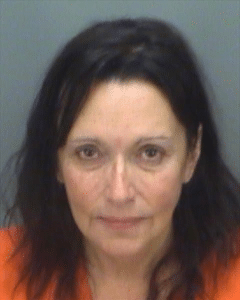 Deputies arrived to the restaurant and were informed that the suspect left in vehicle described as a small red colored SUV.  That SUV was stopped by another responding deputy about two blocks away at Gulf Boulevard and 3rd Avenue.  Patrick Young was reportedly a passenger in the vehicle driven by his mother, Beverly Young.
Deputies say Beverly struck a concrete median to make a left turn at a sign that read, right turn only.  She was described as swaying, her breath smelling of alcohol along with bloodshot, glassy, and watery eyes.
Her blood alcohol concentration was measured as .076, just below the threshold for DUI in the State of Florida. According to deputies, she did not satisfactorily complete field sobriety testing and results from a urine specimen are pending.
Beverly Young was arrested on charges of Driving Under the Influence.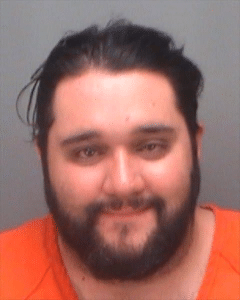 According to the arrest affidavit, Patrick Young and Delange were both dancing on the dance floor when they bumped into each other several times.  A verbal argument ensued which led to Patrick purposefully bumping his shoulder against Delange and his wife.  The two began to wrestle onto the dance floor.
Delange sustained a laceration on his face and went to the bathroom to wash his face after the altercation.  Several witnesses reported that Patrick followed Delange to the bathroom, put him in a headlock, and smashed his face against a mirror.
According to deputies, Delange was noted to have several lacerations on his face and Patrick had dried blood near his mouth area but did not appear to have any visible marks.
Patrick Young was arrested on charges of felony battery on a person 65 years of age or older.  He is listed as being 6'3″ tall with a weight of 300 pounds.
Comments
comments