Pinellas Deputies Investigate Fatal Crash on Seminole Boulevard Involving a Pedestrian
The Major Accident Investigation Team (M.A.I.T.) from the Pinellas County Sheriff's Office is investigating a crash that occurred in the 6000 block of Seminole Boulevard.  The crash occurred in the southbound lanes at approximately 7 p.m. on Thursday, December, 6, 2018.
The pedestrian, 57 year-old Felicia Jean Wilkerson, died from her injuries at about 11:50 p.m. on Thursday,  December 6, 2018.
According to investigators, Wilkerson was not in a crosswalk and crossing east to west in a poorly lit area of the roadway on Seminole Boulevard at 61st Avenue North in Seminole.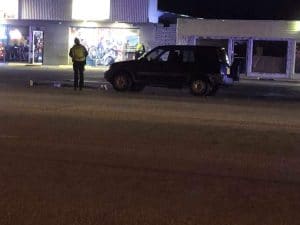 According to deputies, 43 year-old Alejandro Perez of St. Petersburg was driving his 2001 green Honda CRV southbound on Seminole Boulevard in the curb lane at about 61st Avenue North, Seminole at the time of the crash.
Paramedics responded to the scene and transported Wilkerson to Bayfront Hospital, St. Petersburg where she died a few hours later.
Impairment and speed do not appear to be a factor in the crash.
The investigation continues.
Comments
comments