A Pinellas County Sheriff's Office deputy was involved in a crash at approximately 8:30 a.m. on Wednesday, March 13, 2019.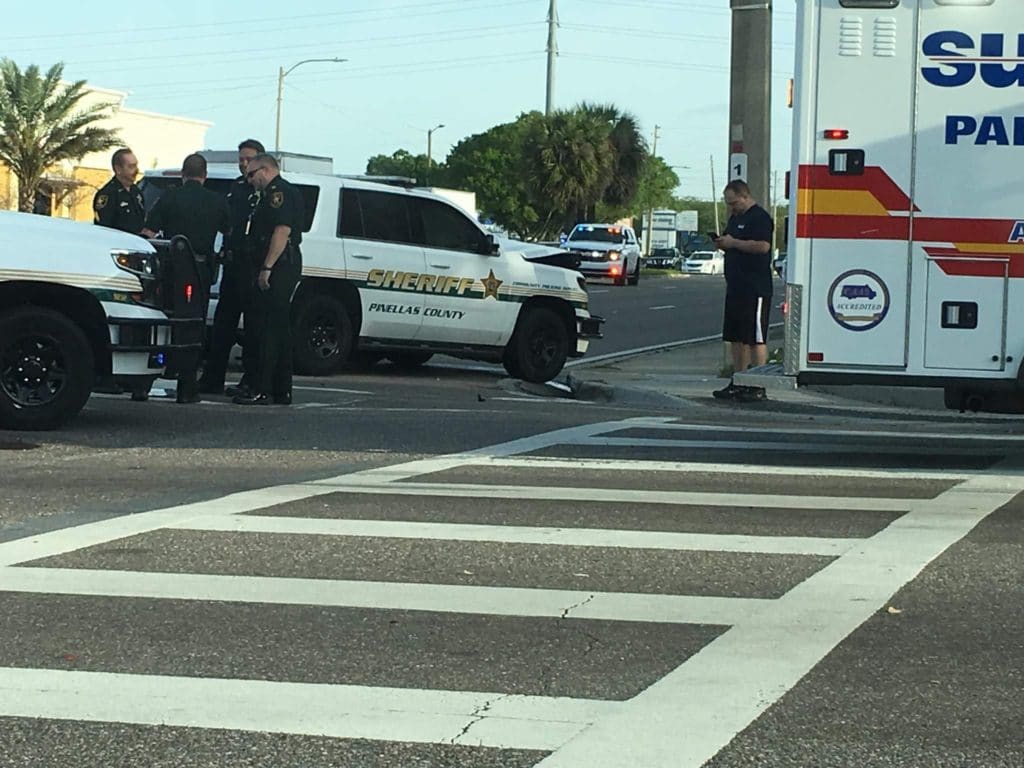 Investigators from the Pinellas County Sheriff's Office Major Accident Investigation Team (M.A.I.T) say that Deputy Eric Gibson was on-duty and traveling northbound on 49th Street North, approaching the intersection at 62nd Avenue North, in his fully marked PCSO Chevrolet Tahoe.

According to investigators, 35-year-old Lori Zimmerman of St. Petersburg was driving her 2015 Honda Pilot southbound on 49th Street North. Zimmerman was in the left turn lane, in preparation to turn east onto 62nd Avenue North.

As Deputy Gibson entered the intersection at 49th Street and 62nd Avenue, Zimmerman failed to see his vehicle and proceeded to make an eastbound turn into the path of Deputy Gibson. Deputy Gibson's vehicle struck Zimmerman's vehicle on the front corner of the passenger side, and her vehicle overturned onto the driver's side in the intersection.

Witnesses state Zimmerman had a flashing yellow arrow when she turned left in front of Deputy Gibson, who had a solid green light.

Paramedics responded to the scene and transported Deputy Gibson to a local hospital for non-life-threatening injuries.

Zimmerman was also transported to a local hospital for non-life-threatening injuries.

Neither speed nor impairment appear to be factors in the crash.

Zimmerman was issued a citation for Failure to Yield – Approaching/Entering an Intersection.

The investigation continues.
Video below.