Road Closures Due to Fatality Crash in Clearwater
Clearwater Police and Clearwater Fire & Rescue were called to the northbound U.S. 19 service road at State Road 590 for a single-vehicle crash at 7:43 this evening.
The car crashed into the wall of the overpass under U.S. 19. The female driver was taken to Mease Countryside Hospital, where she died.
The victim in Wednesday night's fatal crash at U.S. 19 and State Road 590 has been identified as 43 year-old Chantel Twynette Smith Brown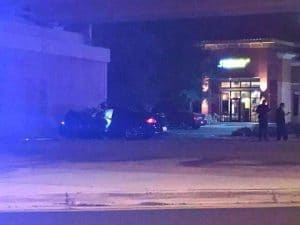 The northbound service lanes in that area around State Road 590 are closed at this time as the investigation continues.
Comments
comments