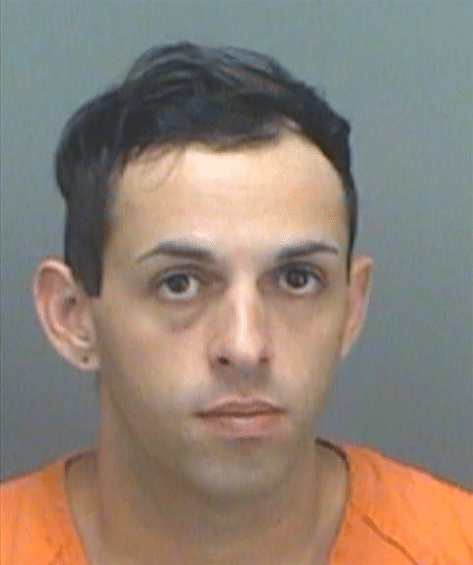 Sex Offender Arrested After Exposing His Genitals to a 12 Year-Old at a Bus Stop in Madeira Beach
Pinellas County Sheriff's Office Detectives assigned to the Crimes Against Children Unit have arrested a Madeira Beach man after he exposed himself and performed a sexual act in front of a child waiting at a school bus stop.
According to detectives, their investigation began on Thursday, March 23, 2017, after deputies were called for a man who exposed himself to a 12 year-old boy sitting at a school bus stop in Madeira Beach.
Detectives say the boy was waiting for his bus to pick him up for school when he observed a male subject sitting on a park bench across the street from the John's Pass Boardwalk.
The subject had his pants down around his ankles and was masturbating while exposing himself for approximately 2 minutes.
The victim immediately contacted a family member and the male subject fled from the scene. The suspect never had physical contact with the victim.
Through various investigative techniques and the use of a computer generated composite sketch of the man, detectives were able to identify the suspect as, 29-year-old Justin R. Duggan.  Duggan has a local address of 13205 Gulf Blvd, Slip 28 in Madeira Beach.
On March 27, 2017, detectives interviewed Duggan at the Sheriff's Administration Building located at 10750 Ulmerton Road in Largo. Duggan admitted to the allegations.
Detectives say that Duggan is a registered sex offender.  Duggan was adjudicated as a sex offender in 2015, as a result of sex offense he committed in Oklahoma.
Duggan was not under any form of court imposed sanction at the time of this incident.
Duggan was transported to the Pinellas County Jail without incident. He was charged with one count of Lewd or Lascivious Exhibition.
According to the arrest affidavit, Duggan admitted that he went to the boardwalk with the intention of masturbating outside in public, for the excitement of being seen.
The investigation continues.
Comments
comments